Create an account
Create an account by clicking on the following link: https://www.pes6.es/join.php
Fill in at least all the fields marked with an *, in PES 6 serial you can enter this one which must match the one you see in your game: K7URDJNALJV3SSLMATK6. The password must have a maximum of 10 characters.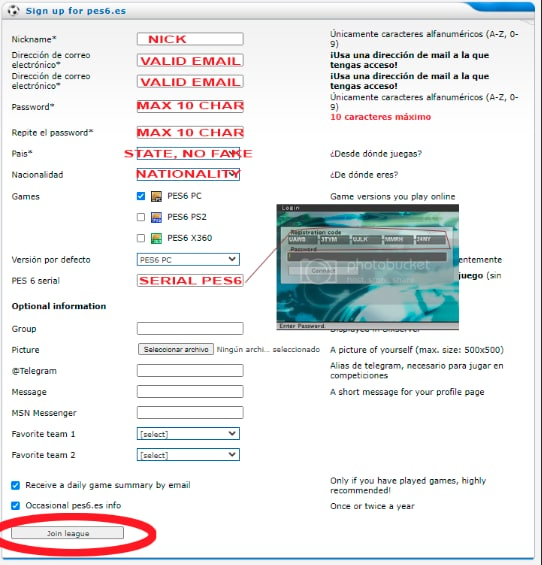 Activate account
Activate the account by clicking on the link of the validation email which will be sent to the email address you added during registration.
Download game
Below you have two options to play with PES 6 ORIGINAL or PES 6 Iberia (updated teams and squads):
Click here to download the original PES 6 and follow the instructions to install it
Click here to download the latest version of PES 6 Iberia and follow the instructions to install it
Play online
Add the host file in "C:\Windows\System32\drivers\etc". Enter the online section of the game. You must have the same serial number you used for registration and in the password field type your user-password
Example: If your username es karim and your password is benzema9 in the game you must write karim-benzema9

Correct computer and network configuration for playing PES 6 online
Having pes6.exe closed, open settings.exe, Online Mode tab, uncheck auto, port 5739, enable UPnP.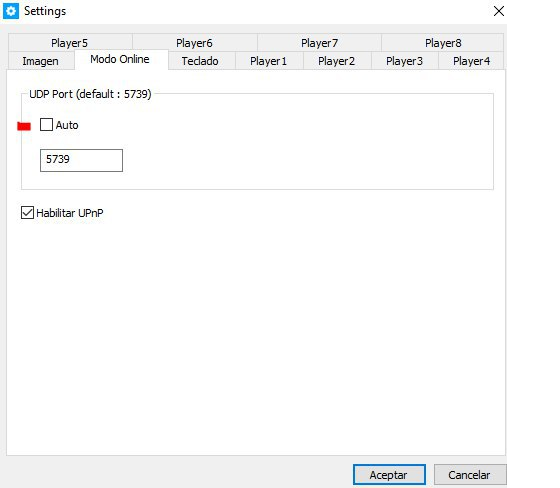 If by doing this you don't get through to the server as fast as in the gif below, you may have closed ports or you may be in CG-NAT. Search the internet for how to open ports for your router model or ask for help in our Telegram group.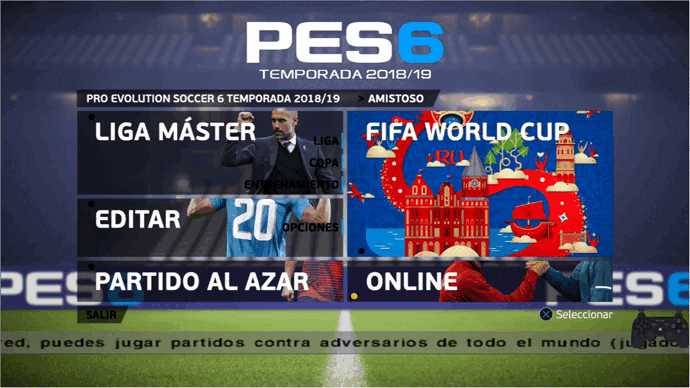 How to know if I am in CG-NAT
Find out what your IP address is: https://www.whatismyip.com. Go to the WAN IPv4 section of your router. Compare the public IP obtained with the one you see in this section. If you see the IP: 100.64.0.0.0/10, you are on CG-NAT. If the IP is from a different subnet, you are not using CG-NAT. To leave CG-NAT you will need to contact your internet provider.
Add DLLs to enable vertical sync on the graphics card
If the game is not using the correct graphics card or you have micro-cuts, you have to add these DLLs in the root of the game. Download. As follows: